The Olympic Committee in collaboration with the Cyprus Sports Organisation have unanimously chosen Imperio to undertake the entire decoration of the Olympic village in Rio, Brazil, where our athletes will be staying during the games. Imperio will be by the side of the Cyprus mission taking care of the welfare of our athletes.
After the numerous one-to-one sessions Imperio has had with the athletes, a special team of interior designers, psychologists and advisors was set up in view of optimizing the living conditions at the Olympic village and readjusting them to those familiar with the athletes to avoid any cultural shock, jet lack or homesickness.
It is important to note that special Cyprus air with extra oxygen and dust from Syria and the Sahara will be packed and transported to be pumped into the rooms of the athletes of the Cyprus mission.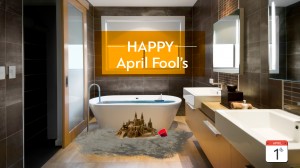 Noteworthy is the room of Pavlos Kontides whose bathroom will be provided with Cyprus seawater and sand from the Limassol beaches and that of Marcus Baghdatis' whose mattress will consist of 2,500 tennis balls supported by a Kevlar-type racket net while the resting area will accommodate a swing made from a net by the renowned Pacific brand.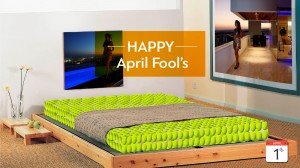 In addition, 15 specially trained Cyprus donkeys from the village of Asgata will be transported to Rio to be used for the official ground transportation of the team from the Olympic village to the stadium. You can find more information and photographic material on www.imperioproperties.com.
All necessary works and procedures are expected to be completed by the end of June to make sure that everything is perfectly ready before the athletes arrive. Good luck to the Cyprus mission! (Happy April Fool's Day!)