Limassol Marathon GSO is the largest sports event in Cyprus and its stunning natural location is instantly impressive. With a flat, fast and straight course stretching 21km along Cyprus' beautiful Mediterranean coastline, and a maximum altitude of 18m, runners have a real chance of achieving a PB as they enjoy the spectacular views and refreshing sea breeze. Early spring warmth, ancient ruins and delicious, healthy food complete the setting.
The Limassol Marathon GSO is quite unique in that it offers a number of different races on race day. In addition to the full marathon, there is a Half Marathon, a 10K Energy Race, a 5K City Race, a 5K Corporate Team Race and a 1K Kids Race. Together these races offer a complete sporting experience for all ages and abilities, which is very much embraced by the thousands of participants and spectators who come to the start line to cheer the participants on. Overseas visitors can expect a friendly and celebratory atmosphere in a beautiful seaside location, as well as the highest international running standards.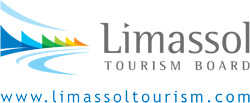 The Limassol Tourism Board is the official tourism body for the Limassol region. We specialize in promoting Limassol and its further development in terms of tourism infrastructure.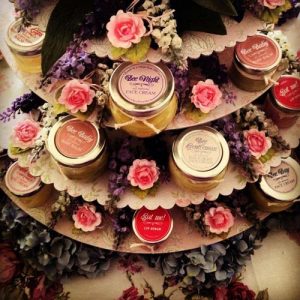 HEALTH & BEAUTY EXPO / FORUM 2017
March 4-5
Are you looking for natural handmade cosmetics made in Cyprus based on ancient recipes to very affordable prices? Made exclusively in Cyprus they consist of primarily domestic raw material and therefore perfect to protect your beauty from the harmful consequences of the modern way of life and the environment. The pure Cypriot nature is their basis, and manufactures are always looking for new raw material with amazing properties for the skin, all over the world, combining ingredients such as beeswax, herbs, rose petals, extra virgin olive oil, cocoa, coconut oil, Natural Hyaluronic, Jojoba Oil and many more.
Natural cosmetics made in Cyprus and many more you can find at the Health & Beauty Expo, 4&5 March at the Carob Mill, castle area of Limassol. For more info please call 25 590530, 99 715085 and visit Facebook page Health-Beauty-Expo/Forum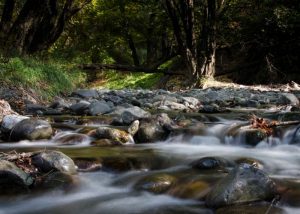 PANO PLATRES
30 minutes' drive from Limassol
Perhaps the most attractive mountain resort in Cyprus, Pano Platres village, is blessed with a wooded environment, colonial houses, beautiful views, proximity to waterfalls, monasteries, walking trails, etc. and approximately 10 minutes away from Troodos square and 30 minutes from Limassol.
Don't miss out on visiting a jewel of the Limassol countryside!

UNESCO CHAIR IN BIOETHICS 12th WORLD CONFERENCE BIOETHICS, MEDICAL ETHICS & HEALTH LAW 2017, March 21-23 Cyprus

Limassol will soon host an extraordinary event: the XII UNESCO-Haifa Chair in Bioethics World Conference that will take place on March, 21-23 at St. Raphael Hotel & Resort Congress Centre.
Almost 500 speakers coming from more than 70 Countries of the 5 Continents will give their contribution during 9 parallel sessions that will be daily held for three days concerning the following issues:
Bioethics general • Health Law and Ethics • Forensic Medicine Ethics • Dentistry, Law and Ethics • Nursing, Law and Ethics • Clinical Trials •Confidentiality • Discrimination • End of Life • Equality • Ethics and Immigration • Ethics and Disabilities • Ethics and Speech and Language Therapy Ethics • Ethics Committees • Ethics Education: Tools and Methods • Youth Bioethics Education • Forensic Medicine • Genetics: Ethical Aspects • Human Dignity • Human Rights • Medical Negligence • Medical Research • Mental Disorders • Organ Transplantation • Reproduction • Assisted Suicide
High qualified professionals in the field of medicine and health law and experts in bioethics from all over the world will meet in Cyprus for this special occasion of debate, sharing their ideas and exchanging their opinions. Forensic doctors, surgeons, psychiatrists, child psychiatrists, odontologists, biologists, geneticists, legal experts, psychologists, philosophers, teachers as well as educators, nurses, speech therapists, physiotherapists, and operators belonging to multiple different fields will take part to this Conference, giving their original contribution and taking their personal experience.
Moreover, in this particular occasion, the President of the Conference, Professor Amnon Carmi, Holder of the UNESCO-Haifa Chair in Bioethics, will call the 144 Heads of the Chair's Units for their world annualmeeting. The Units were established in the following Countries of the 5 Continents:
Albania, Argentina, Armenia, Australia, Azerbaijan, Belgium, Bosnia Herzegovina, Brazil, Bulgaria, Cameroon, China, Colombia, Cyprus, Croatia, Czech Republic, Denmark, Fiji, Finland, France, Ghana, Germany, Greece, Iceland, India, Indonesia, Ireland, Israel, Italy, Japan, Kazakhstan, Kenia, Kosovo, Latvia, Lithuania, Macedonia, Malaysia, Malawi, Mexico, Montenegro, Moldova, Nepal, Nigeria,Netherland, Norway, Pakistan, Philippines, Poland, Portugal, Romania, Russia, Serbia, Slovenia, South Africa, Spain, Sri Lanka, Sudan, Sweden, Taiwan, Turkey, Uganda, United Kingdom, United States of America, Ukraine, Venezuela, Vietnam