Limassol has amazing beaches for every taste! Beaches with distinct character, offering a vast variety of experiences. We invite you to discover them and enjoy them!
With more than 100 km length, the Limassol coastline starts from Governor's Beach on the East side and ends in the West after Pissouri village, just before the place of birth of Goddess Aphrodite. One can choose among romantic settings, wild nature or popular tourist beaches in the region.
Cyprus has recently been rated with 100% clean beaches, according to the results of the annual bathing water quality report compiled by the European Environment Agency and the European Commission.
This distinction gives our guests the privilege not only to admire the incomparable beauty and richness of beaches and coastline in the Limassol area but also to enjoy swimming and water sports with their loved ones in crystal clear sea waters!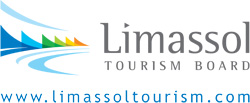 The Limassol Tourism Board is the official tourism body for the Limassol region. We specialize in promoting Limassol and its further development in terms of tourism infrastructure.