Limassol is a destination of endless possibilities for a healthy living, both for residents and visitors. You have a chance to enjoy running along the sea, cycling, swimming, walking in the mountain trails and breathing in the wonderful fresh air. You can choose to exercise in the countryside, which is only minutes away, or the seacoast of Limassol which offers numerous scenic open spaces.
It has everything you need to keep and improve your health – different kinds of outdoor exercise equipment, sandy beaches, walking paths, cycling paths, green lawns and long piers. What a better way to start the day than a session of yoga at the park early in the morning, looking at the sunrise and feeling the sea breeze. This will give you a boost of energy and good mood for the whole day!
You can learn more about yoga and healthy living at Health & Beauty Expo taking place on the 17th of April at Grand Resort Hotel. For more information feel free to contact +357 25 590530.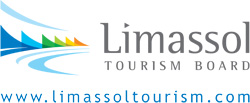 The Limassol Tourism Board is the official tourism body for the Limassol region. We specialize in promoting Limassol and its further development in terms of tourism infrastructure.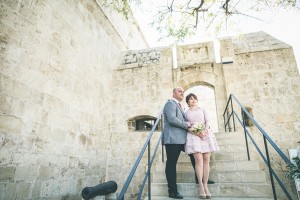 MEDIEVAL CASTLE
Limassol Medieval Castle – which now houses the Cyprus Medieval Museum – is known around the world as the venue for the royal wedding of Richard the Lionheart, King of England, and Berengaria of Navarre, Queen of England, the only royal wedding to have taken place outside of England.
What can be a better place to exchange vows of eternal love with your life partner? Plan your wedding or vows renewal at this very special monument located near the old harbour in the heart of the historical centre of the city of Limassol. Find out more at legaldep@limassolmunicipal.com.cy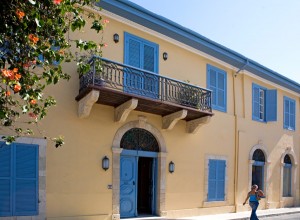 FREE GUIDED TOURS
The Limassol Municipality with the support of the Cyprus Tourism Organisation offers the opportunity to visitors interested to explore the old town of Limassol, to participate in guided walking tours.
The tours take place on a weekly basis, every Monday at 10 am, starting from the Tourist Information office located at the old harbour. The duration is around 90 minutes and information provided is in English.
Limassol old town is renowned for its narrow streets branching out from the old fishing harbour, its little shops and workshops as well as number points of interest for the visitor such as the Medieval Castle, the Mosque, Ayia Napa Church, Turkish baths, Municipal market, Municipal Hall, historical buildings and much more!