June 9, was an important day, as Cyprus took a big step by reopening Larnaca and Paphos airports after the almost three-month ban on flights to and from Cyprus, as part of the third phase of easing the restrictive measures taken due to the coronavirus pandemic. Cyprus has launched an online portal where all incoming passengers must obtain a Cyprus Flight Pass prior to boarding.
A mood of optimism prevails in the Government, derived from the intense interest as expressed by new airlines but also from existing ones to add new routes from and to Cyprus, that up until today did not provide.
According to the forecasts of the Ministry of Transportation, by the end of the summer, more than one million visitors are expected in Cyprus and 30% of them are estimated to be tourists.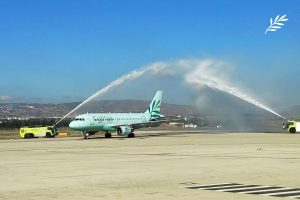 June 9, marks the return to normality, and it will boost business activity in even more sectors of our economy. The Director of Imperio, Mr. Yiannis Misirlis, stated: "It is a day of optimism and return to normalcy. We really missed the contact with our partners and customers from abroad. The reopening of the airports and the arrival of visitors from other countries will stimulate and give a big boost to many sectors of the Cypriot economy beyond tourism."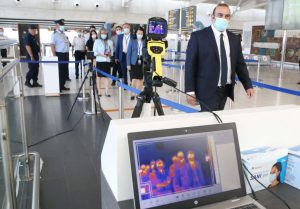 It is vital for the smooth operation of the easing of restrictions, to respect the guidelines set by the Ministry of Health and follow strict hygiene measures for the prevention of coronavirus, by citizens and visitors of Cyprus. Airports operate under strict protocol with access permitted only to passengers and employees. Adherence to the measures will maintain stability towards a return to normality.