Limassol is a heavenly destination to be discovered!
Experience the local Easter traditions, spend time with those you love and enjoy the modern comforts Limassol offers. With a wide variety of choices for all tastes and budgets, the Easter period is an excellent time to seek a memorable holiday.
Don't miss the opportunity to take long walks along the seafront walking path, relax in one of the picturesque coffee shops with views of the Mediterranean, spend precious time with your family enjoying activities, visiting Limassol's points of interest, exploring the countryside and meeting locals who will gladly share information about the island's traditions during the Easter period.
And of course a visitor in the Limassol region will experience the region's vibrant spirit and love for quality entertainment, gastronomy and wine. Numerous restaurants, traditional taverns, venues with live music, beach bars, clubs, pubs and coffee shops, from seafront to inland, offer countless entertainment choices.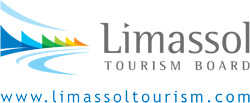 The Limassol Tourism Board is the official tourism body for the Limassol region. We specialize in promoting Limassol and its further development in terms of tourism infrastructure.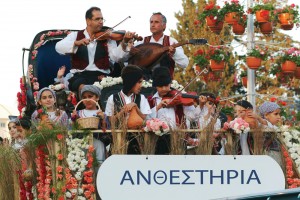 Yermasoyia Flower Festival (14 – 15 May 2016)
Spring is the time to celebrate nature! The ancient flower festival signals the arrival of springtime.
On Saturday, at Potamos Yermasoyia Parking Place, visitors can enjoy an exhibition of beautiful Cyprus blooms, a rich music and dance show and local delicacies. Children can participate in different local arts workshops such as pottery making, basket making, painting, and more.
On Sunday, a spectacular beach front parade of flower festooned floats takes place in the Yermasoyia sea-side road. Floats have different themes from Cyprus tradition and spring inspiration.
For more information contact the CTO Tourist Information office in Yermasoyia, Dasoudi Beach at (+357) 25 323211.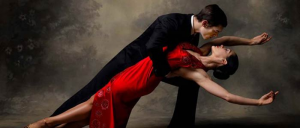 1st Cyprus "Souvlaki" Tango Marathon
Limassol, Cyprus 6 – 8 May 2016
With the successful completion of the conventional "running" marathon, Limassol will host another kind of marathon, Argentine Tango.
Tango, originating in Argentina and Uruguay has been designated as an "Intangible Cultural Heritage of Humanity" by UNESCO.
The small island of Cyprus boasts a very active Tango community, where it is possible to attend a Milonga (a social tango dance evening) almost every day of the week in one city or another and tango enthusiasts don't think twice before driving 80 kilometers to dance a couple of hours.
For the first time in Cyprus, a real tango marathon will be hosted by a group of dedicated dancers, 3 days of intensive dancing (6-10 hours) per day, with renowned international DJs from Italy, Greece, Israel, USA and of course Cyprus.
The event will be held at the Limassol Sporting centre and Molos open Air Amphitheatre and is open to the public. All details can be found on their website and Facebook pages:
http://www.souvlakitangomarathon.com/
https://www.facebook.com/CyprusSouvlakiTangoMarathon/
Phone / WhatsApp / Viber + 357 99711119