The Limassol Marathon GSO has been elected by MyNextRun users as the Best International Marathon in Europe for 2015! The increasing year-on-year success of the Limassol Marathon makes us really proud and very eager to work even harder for the next one!
A great athletic gathering, growing incredibly fast in the last few years, with more than 10,000 participants from all corners of the world in last year's race, sharing their love for running and life! We invite you to become part of this energy burst and join in the 2016 race on the 10th of April! The spectacular spring weather, the calm Mediterranean waters and the smiles on the faces of the thousands of people that participate in the race or just watch the Marathon and encourage the athletes, always make the day a glorious one!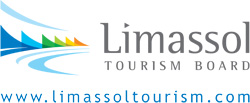 The Limassol Tourism Board is the official tourism body for the Limassol region. We specialize in promoting Limassol and its further development in terms of tourism infrastructure.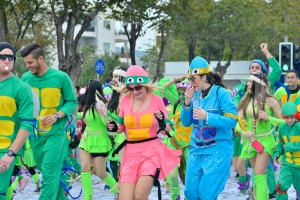 LIMASSOL CARNIVAL!
3 – 13 March 2016
One of the brightest annual events in Cyprus! A colorful lively celebration filled with music, dance and fun for all ages.
Festivities start on 'Stinky Thursday' with the Carnival King entering the city, decorated for the occasion (3 March 2016). On Sunday, March 6th, the youngest participate in the Children's Parade on the sea-side road and then the Serenaders' shows become the focus of the event.
During the 10-day celebrations many hotels and clubs organize fancy-dress parties and the whole town dances to the rhythms of the Carnival. Sunday, 13th of March is the climax, when the Grand Carnival Parade takes place. Decorated floats and groups of fancy-dressed people, singing and dancing, move along the Makarios III Avenue in Limassol and everybody, participant or viewer, gets in on the act and shares the fun!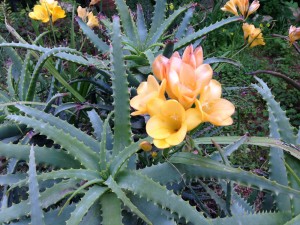 FREE GUIDED TOURS in Yermasoyia
Yermasoyia Municipality with the support of the Cyprus Tourism Organisation offers the opportunity to visitors interested to explore nature and the Cyprus culture, to participate in guided tours at no charge.
The tours take place on a weekly basis, November to April, every Wednesday, 10 am to 1 pm, starting from the Tourist Information office located at Georgiou A' 22 (Eastern entrance of Dasoudi beach). The tour is in the English language. Two different tours are organised in rotation and they combine bus rides and walking.