The biggest Exhibition of Cypriot products is taking place for the 3rd consecutive year

This year the exhibition Made In Cyprus is taking place at Trakasol Cultural Center in Limassol Marina on 16th, 17th and 18th of September 2016 and is organised by World Trade Center Cyprus.
It is a great event for visitors to get a taste of Cypriot products, wine, traditional sweets, carob products, olive oil, honey as well as souvenirs, beauty and health products and also to admire Cyprus traditional crafts from craftsmen offering interesting recreational activities and much more.
Visit Made In Cyprus Exhibition for an authentic taste of Cyprus!
Friday 18:00 – 22:00; Saturday 11:00 – 22:00; Sunday 11:00 – 22:00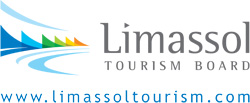 The Limassol Tourism Board is the official tourism body for the Limassol region. We specialize in promoting Limassol and its further development in terms of tourism infrastructure.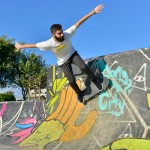 WORLD TOURISM DAY CELEBRATIONS
Saturday & Sunday, 24 & 25 September 2016
Free entrance
Limassol Walks
9.30 a.m., 11 a.m. and 5 p.m. Join our free guided walks of the old town starting from the Limassol Medieval Castle entrance. The guided tour will be offered in English and Russian. Duration 90 minutes. Organized by the Limassol Tourism Board.
Saturday, 24 September 2016
Free entrance
Skateboard Competition
2 p.m. – 6 p.m. Enjoy an action packed day at the Limassol Molos Skatepark and watch some of Cyprus' best skateboarders go head to head in a best trick competition. Live shows, DJ music and Radio Live Link.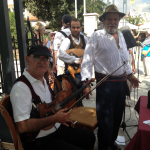 KOUMANDARIA FESTIVAL
A taste of tradition at the picturesque Kapilio village!
Saturday, 17 September 2016, 8 p.m.
Free entrance
A short drive out into the surrounding countryside will take you to Kapilio village, just outside Limassol, to enjoy the local Koumandaria, an amber-coloured sweet dessert wine made in the Koumandaria region of Cyprus, along with local delicacies and a traditional music and dance program.
Tourist buses will be available free of charge, from Dasoudi tourist information office, departing at 7:30 p.m. The buses will depart from Kapilio village to return to Dasoudi tourist information office at 11:30 p.m. A tour guide will be onboard to provide information about the area and the festival. For reservations call +357 25 323211