The recently completed Old Port project has turned the Limassol traditional fishing port into a place full of life, for both locals and visitors who wish to enjoy their time by the sea. The project features trendy cafes and restaurants, as well as a picturesque pier that stands since 1880 and offers the perfect spot for a romantic walk or a place to sit relax and enjoy the endless sea view.
The port is full of colourful fishing boats and it also serves as a starting point for catamaran and boat trips along the coast of Limassol.  These one-day sea cruises in the crystal-clear Mediterranean waters are organised from May to October, weather permitting and usually include drinks and snacks on board, with lunch served either on board or at a seaside restaurant.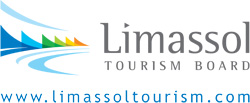 The Limassol Tourism Board is the official tourism body for the Limassol region. We specialize in promoting Limassol and its further development in terms of tourism infrastructure.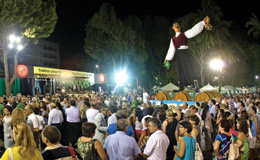 Wine Festival 2016
25 August – 4 September 2016
At the Limassol Municipal Gardens
The Limassol Wine Festival is one of the largest annual festivals in Cyprus, held since 1961. It is inspired by the ancient festivals dedicated to Dionysos the God of wine and celebrates the history of wine production in Cyprus. The festival offers free wine alongside theatre, shows, dancing and stands with traditional food specialties.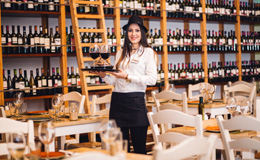 Wine & gastronomy
A short drive out into the surrounding countryside will take the traveller through vineyards and quaint wine producing villages. Cyprus wines, famous in antiquity and throughout the Middle Ages, are more than maintaining their tradition, offering a great variety that matches every kind of food. During a visit, one should not miss out on tasting the local Commandaria, an amber-coloured sweet dessert wine made in the Commandaria region of Cyprus.
Fresh Mediterranean flavours can be enjoyed at numerous restaurants featuring both local and international cuisine. In Limassol, visitors can choose from the wide variety of international restaurants as well as enjoy the culture of the island at tavernas which emphasise fresh local ingredients, regional herbs and spices and the light use of olive oil. All of these delightful alternatives make Limassol a splendid place for food lovers.