Limassol, popular as a 'sea and sun' tourist destination is nevertheless a winter trip one should not miss! The weather is as mild as 13°C even at night time, so if you are looking for the ultimate coziness, Limassol should definitely be at the top of your Winter holidays list.
It's not only more attractive room rates and airfares. Limassol has plenty of options for the traveler all year round. Besides a very rich list of archaeological and cultural sites to visit, one can enjoy vibrant nightlife and gastronomy, the sumptuous atmosphere of a wide selection of wine bars, and a great variety of activities for all ages.
Cycling, hiking, bird watching, horse riding, sailing, air sports (weather permitting), snow skiing (usually between January and March), tennis, spa, shopping … are just a few of the available options.  Visitors can explore wine routes in the region considered to be the centre of Cyprus' wine industry, or byzantine churches routes to become familiar with yet another aspect of Cyprus civilization by discovering churches and monasteries of the former Byzantine Empire.
During the Christmas period Limassol is home to number of events and fairs, in a more traditional and magical atmosphere where locals and tourists come together in mutual, festive celebrations!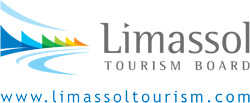 The Limassol Tourism Board is the official tourism body for the Limassol region. We specialize in promoting Limassol and its further development in terms of tourism infrastructure.
Limassol wins second place as a 'Destination of Sustainable Cultural Tourism' in Europe!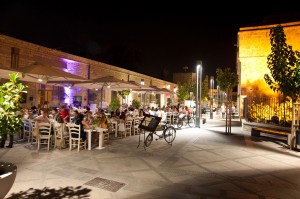 Destination of Sustainable Cultural Tourism' contest is organised by the European Cultural Tourism Network (ECTN), for all tourism destinations Europe-wide. The theme for the 2015 award calls for 'Industrial Heritage Tourism' and winners are recognised as 'examples of excellence' aiming to inspire and stimulate other European tourism destinations.
The Carob Mill was previously used in the 1800's as a mere warehouse, and by the 1920's was converted into a carob mill. By the year 1937, the carobs were exported for animal feed in the UK, Germany, Russia, France and Egypt and also used as a chocolate substitute in the sweet industry. The seeds, thus, enjoyed a particular great demand. The substance was later used in the photographic film manufacture industries and in Pharmaceutical industries respectively.
All this happening and vibrating in Limassol's old city centre, the site is situated right next to the Medieval Castle; which was home to the only British Royal couple that ever got married outside Britain, Richard Lionheart and Berergaria. Today, as we speak, Limassol's Medieval Castle is a most visited place for every holiday seeker, every tourist and every local as it has become one of the most recreational areas of the island.
At a time when cultural and heritage tourism is probably the fastest growing sector of all European tourism, Limassol continues to uphold and strengthen its place as a destination of quality with much more to offer than the typical 'sun and sea' tourism model.
CYCLING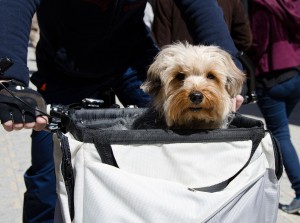 With very few winter months, the Cyprus climate is ideal for cyclists. There are many bicycle paths throughout Limassol, especially along the seafront stretch. Set routes also offer a refreshing and healthy way to explore the area. While viewing the sea, colourful landscapes or mountainous regions, the challenging variety of terrains make each course a unique experience. Cyclists can become familiar with the local flora and fauna as well as with many aspects of Cyprus civilization by discovering churches and monasteries of the former Byzantine Empire, enjoying the picturesque villages and meeting the locals and get an authentic taste of delicious wines and local gastronomy.
Cycling Guidebooks with route and course details are available at CTO offices or information can be obtained from the website www.visitcyprus.com